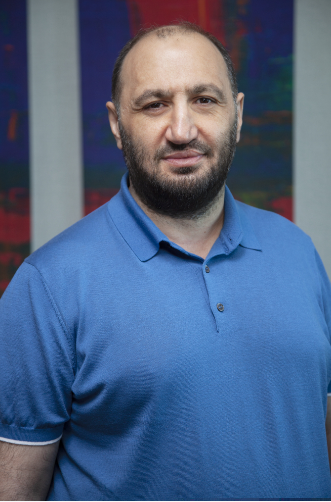 Javid Muradov
javid.muradov@area.az
For over 25 years, I have been working in the real estate sector. My main focus is on selling luxury apartments and large villas in premium areas of the city, as well as real estate in "Sea Breeze". I have an individual approach to each property, from analyzing the object to evaluating its value, and I organize sales in collaboration with my team.
Additionally, at the "AREA" company, I also oversee the "Repair and Design" department.
If you want to buy or sell real estate quickly and at a reasonable price, contact "AREA" company!
"We offer a 3-bedroom apartment in the premium residential complex Sabah Residence. The apartment has a total area of 157 sq.m and is located on the 8th floor of a 19-story building. It is sold without finishing.
Advantages of the complex: The residential complex combines modern shops, entertainment venues, and delicious restaurants. The complex is equipped with the necessary infrastructure for comfortable living. Both above-ground and underground parking facilities are available within the complex. The use of alternative energy sources: Smart House - remote control of all engineering systems and household appliances without the need for any automation system. The complex is equipped with modern security systems that meet world standards. Enjoy clean sea air, away from the noise and dust of the city. Contact us for high-quality service."