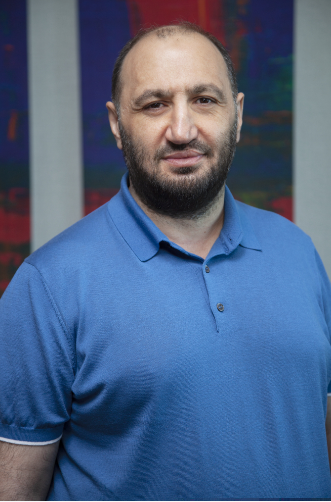 Javid Muradov
javid.muradov@area.az
For over 25 years, I have been working in the real estate sector. My main focus is on selling luxury apartments and large villas in premium areas of the city, as well as real estate in "Sea Breeze". I have an individual approach to each property, from analyzing the object to evaluating its value, and I organize sales in collaboration with my team.
Additionally, at the "AREA" company, I also oversee the "Repair and Design" department.
If you want to buy or sell real estate quickly and at a reasonable price, contact "AREA" company!
"We are pleased to introduce this newly listed two-story villa located in Baku, in the Shagan suburb. The uniqueness of the villa lies in its combination of Eastern architectural style with national elements. The exterior of the building reflects Eastern aesthetics, while the interior, from the flooring to the ceiling and the furnishings, is designed in a truly national style. Overall, the renovation is of high quality, utilizing products from the finest companies in Italy, Germany, and Turkey.
The villa comprises 5 rooms, each of the 4 bedrooms having its own ensuite bathroom. The ground floor features warm flooring. The well-kept garden area boasts lush greenery and rare Eldar pine trees, creating a visually pleasing environment. Additionally, there is a private gazebo and an indoor pool for relaxation. It's worth mentioning that the villa is only a 15-minute drive from the Caspian Sea.
In short, if you are in search of an exquisite and unique villa, this property perfectly fits the bill. With its high-quality features and amenities, it represents a beautiful investment for the future. Definitely worth considering!"