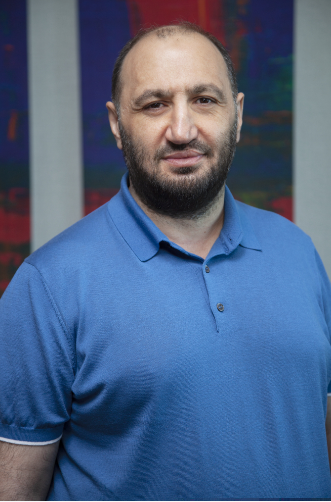 Javid Muradov
javid.muradov@area.az
For over 25 years, I have been working in the real estate sector. My main focus is on selling luxury apartments and large villas in premium areas of the city, as well as real estate in "Sea Breeze". I have an individual approach to each property, from analyzing the object to evaluating its value, and I organize sales in collaboration with my team.
Additionally, at the "AREA" company, I also oversee the "Repair and Design" department.
If you want to buy or sell real estate quickly and at a reasonable price, contact "AREA" company!
"An apartment where luxury, classic, and premium appearance come together is up for sale. It's not an apartment on Bulbul Avenue; it's an entire floor that is on sale. This apartment, refurbished in a classical style, has its elevator door opening directly into the home. All furniture and items used during renovation are from luxury brands in Austria, the United Kingdom, Italy, and the USA. This eight-room, four-parlor apartment has been meticulously curated during its renovation, paying attention to even the finest details to match your tastes.
Located in the city center, this apartment will define your status and allow you to live a life akin to those seen in movies."